A Letter to All Michigan K-12 Parents and Interested Citizens - From Melanie Kurdys, 2012 Candidate for Mich. Board of Education

In 2012, I ran for State Board of Education primarily to stop the incredibly inappropriate massive experiment being foisted on our children and our teachers, Common Core.
I am sad to report that Michigan's Republican Governor, Lt. Governor and Republican legislature failed to act to protect our children and instead approved HRC 0011, which allows the implementation of Common Core Standards to continue.
Common Core will continue to be a major political issue in Michigan in 2014. Our Republican leadership has a chance to minimize the negative consequences by preventing the implementation of a Common Core aligned assessment that is controlled by non-Michigan bureaucrats. You can contact your Representatives and Senators and ask them to vote NO on Smarter Balanced or ACT/Aspire and vote YES to continue using a Michigan controlled assessment what is free of political bias and indoctrination.
And in the upcoming election cycle, from primaries, to political convention elections to the general election in November, all Michigan citizens can voice their position on Common Core education reform. Let's tell all our political leaders, our children do not belong to the state, they belong to their parents! Vote only for candidates who promise to fight Common Core!
Parents of K-12 students have power beyond calling legislators. Michigan Parents are constitutionally guaranteed the right to direct the education of their children. At Stopcommoncoreinmichigan.com you can find more information about your rights and specific ideas for how to assert your rights.
I have included a recent post by our own Karen Braun, a mom dedicated to this battle, not just for her kids, but for all our kids. You can sign up for regular emails or you can check our site for current information.
Let's get the K-12 Education System back into the hands of parents and excellent teachers!
Sincerely,
Melanie Kurdys
Teachers frustrated with SBAC tests
Karen Braun | February 15, 2014 |

Assessments (tests) are a key component of the Common Core. Currently, Michigan is part of the Smarter Balanced Consortia (SBAC). The SBAC has 24 states and territories at various stages of implementation. Due to House Concurrent Resolution 11, Michigan lawmakers are holding hearings to gather information about the different assessments available, including SBAC. Other states in SBAC are further along and already piloted the tests. Lawmakers and the MDE officials would be wise to consider what teachers in other states are saying about the Smarter Balanced Assessments. It isn't positive.
New Hampshire middle school Principal John Nelson, sent a letter to NH state school officials outlining serious concerns teachers have with the Smarter Balanced tests they piloted in December, 2013. At Missouri Education Watch, Gretchen Logue, posted the Nashua letter and commented
"The comments listed in his letter came from "frustrations they (teachers) had when they were taking the test and disappointment in test format and the difficulties they had trying to use their computer to take this test" that teachers expressed in a debriefing session. Some comments that stand out.
· I feel sad for the students who have to take this test — not many will be successful.
· Kids won't even get past the computer directions
· This was more of a test on the computer skills than on math concepts.
· I am concerned that the math test is not necessarily testing students' math abilities since there is so much reading.
· I did 30 questions in an hour and then had to take a break. My eyes hurt and my shoulders felt strained. When I returned 5 minutes later the work was gone."
Is a pilot test that causes unnecessary stress and the loss of class time truly in the best interest of our children? We certainly don't think so. In a previous post, we identified several critical factors to consider on assessments. We would strongly encourage lawmakers to consider these factors and the comments from these teachers as they gather their information on assessments. But parents don't have to wait for their decision before making sure that their children are not subjected to unnecessary assessments.
To Michigan parents, the Revised MI School Code states:
THE REVISED SCHOOL CODE (EXCERPT) Act 451 of 1976 380.10
Rights of parents and legal guardians; duties of public schools. [M.S.A. 15.4010] Sec. 10.
It is the natural, fundamental right of parents and legal guardians to determine and direct the care, teaching, and education of their children. The public schools of this state serve the needs of the pupils by cooperating with the pupil's parents and legal guardians to develop the pupil's intellectual capabilities and vocational skills in a safe and positive environment. HistoryAdd. 1995, Act 289, Eff. July 1, 1996
In the coming weeks, your child may be asked to take the PLAN, EXPLORE, MME, or the SBAC pilot assessments. We encourage all parents to consider the best interests of your children and decide which assessments best develop your child's intellectual capabilities in a safe and positive environment and which are
If you decide not to have your child participate an opt-out form is provided below in PDF form. You can print and take this form to your child's school to let them know your child will be opting out of assessments.
http://stopcommoncoreinmichigan.com/wp-content/uploads/2014/02/MI_opt_out_form-1.pdfTop of Form
Recent Stories:
Schauer's Min. Wage Plan would cost jobs
Lawmakers to revisit Medicaid expansion, road maintenance with supplemental spending bill...
Michigan state rep fights unopposed candidates' use of public money...
Dem. Lawmaker to pay school taxes after claiming break in error...
Cong. Rep. Justin Amash introduces resolution slamming 'Common Core'...
CBO: Minimum Wage Hike to $10.10 Could Cost 500K Jobs
NEW ELECTION TOOL for Liberty, Patriot, and Conservatives!!
Voter Information Network SUPERPAC
Great to see these signs in SW Michigan!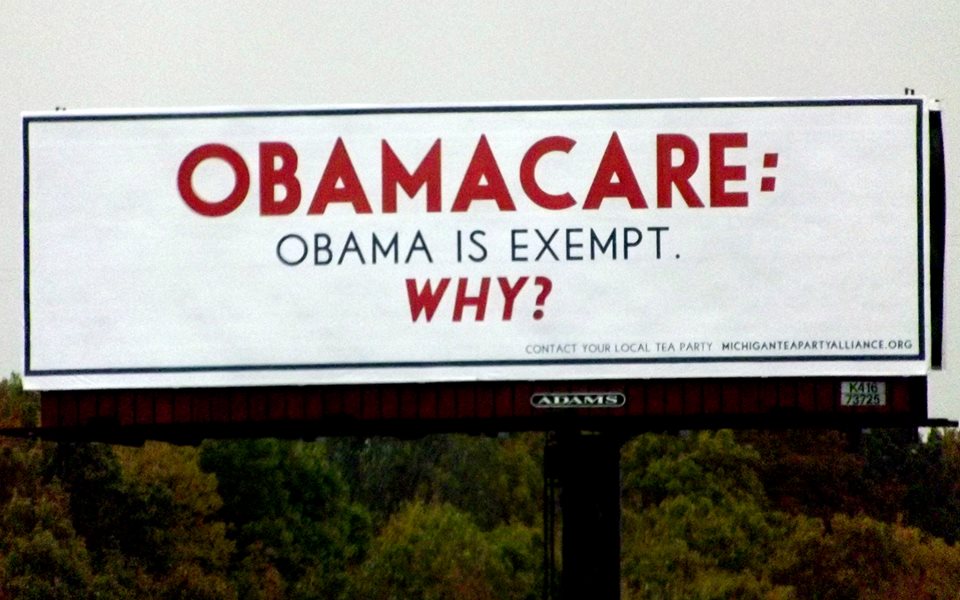 How Will Your State Fare in the Obamacare Exchanges?
Source Report: How Will You Fare in the Obamacare Exchanges?
We Tea Party organizers and leaders in the state of Michigan salute Senators Ted Cruz and Mike Lee, members of the first class of Tea Party Senators to enter Congress. They have energized Tea Party and other conservatives across the nation who were growing weary from all the hours and personal treasure that we have expended with seemingly little results. They have refreshed and re-energized us as true leaders of the conservative cause.
We need not detail all the faults of the PPACA (aka 'Obamacare') as they have been recited over and over to the media and others in Congress by many of us. We have only been partially successful in the state of Michigan in blocking the implementation here and greatly appreciate the efforts of these two Senators in Washington DC. We are cheering them on and praying for their success and the for very life of our nation. Their efforts are key to the survival of our Republic.
Again, we extend our heartfelt appreciation for their leadership and courage in standing for what is right over what is expedient. Let this also be a message of a different sort to those Republicans and the 'sunshine patriots' who are trying to stop their efforts.
Endorsed by:
1st Michigan Tea Party Alliance
Southwest Michigan Patriots
VanKal Tea Party Patriots
Rattle With Us
Cass County 912 Tea Party
Tea Party Patriots of West Oakland County
Lapeer County Tea Party Patriots
Lakes Area Tea Party
Brighton Tea Party
Barry County Tea Party Patriots
Willow Run Tea Party Caucus
Mid Michigan Patriots
Tea Party of Ionia County
Manistee Area Tea Party
Americans in Motion (Sturgis)
Western Washtenaw
Tea Party Troy Area Tea Party
Patriots of SE Michigan
Blue Water Tea Party

###
Meet Conservative Republican and Grassroots Candidate for Lt. Governor Wes Nakagiri. Click on his picture or the link below to see why Republicans and Conservatives need to say YES to WES for Lt. Governor in 2014!!!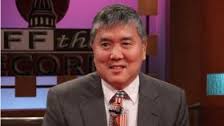 ReTakeOurGov Tea Party's Wes Nakagiri on a primary challenge to Lt. Governor, and Medicaid Expansion in Michigan
Watch Jul. 19, 2013 | #4304 on PBS. See more from Off the Record.