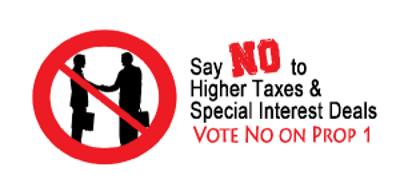 Wednesday, April 15 at 12:00pm - 3:00pm
Corner of Allegan and Capitol (Capitol Lawn), Lansing, MI
The Coalition Against Higher Taxes is hosting an afternoon event at the State Capitol in preparation for the May 5th ballot proposal vote. This is not a party issue, this is a taxpayer issue!

What will be addressed:
FACTS - What other laws will be triggered if this passes, not all of your tax dollars are going to fix the roads, what is this going to cost the average family?

FICTION - It's not this or nothing. There are other plans out there. Some have been introduced and others are in the making.

FOCUS - What we can do to get information out before May 5th. The importance of getting informed voters to the polls!

Training, Capitol step rally, informational items, networking with more details to follow.

Save the date, mark your calendars, see you there!

Time: April 15, 2015 from 12pm to 3pm
Location: Capitol Grounds
Street: Corner of Allegan and Capitol
City/Town: Lansing, MI
Website - www.saynotohighertaxes.org
Event Type: rally
Organized By: Coalition Against Higher Taxes
---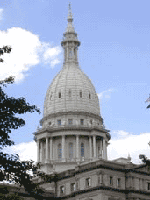 The list is out on how much Michigan's Cities and Counties will acquire from YOUR wallet IF the May Prop 1 Ballot proposal passes. download the entire list below or access the Detroit News Road Dollar Tracker at the link below
Tax hike's boost for Michigan roads detailed Detroit Free Press Article
Full List of Dollar Amounts for ALL Michigans Cities and Counties for May Prop 1 Ballot Proposal PDF Format (Per Michigan Department of Transportation)
---
Beckmann: Real estate could scuttle Snyder agenda
"....according to testimony by Senate Secretary Carol Vivendi last year, is so every senator's office would enjoy a clear view of the state capitol..."
http://michiganvotes.org/RollCall.aspx?ID=697796
Senate Bill 509 Majority Leaders Analysis
For the record, here is the roll call of who voted yea and nay to spend $50 million for a better view of the Capital.

Authorize new state Senate office building
IN FAVOR
SENATE DEMOCRATS
Gregory (D) Johnson (D) Smith (D) Young (D)
SENATE REPUBLICANS
Booher (R) Brandenburg (R) Casperson (R) Caswell (R) Colbeck (R)
Emmons (R) Green (R) Hansen (R) Hildenbrand (R) Jansen (R)
Kahn (R) Kowall (R) Marleau (R) Meekhof (R) Moolenaar (R)
Nofs (R) Pappageorge (R) Pavlov (R) Richardville (R) Robertson (R)
Walker (R)
AGAINST
SENATE DEMOCRATS
Ananich (D) Anderson (D) Bieda (D) Hood (D) Hopgood (D)
Hunter (D) Warren (D) Whitmer (D)
SENATE REPUBLICANS
Hune (R) Jones (R) Proos (R) Rocca (R) Schuitmaker (R)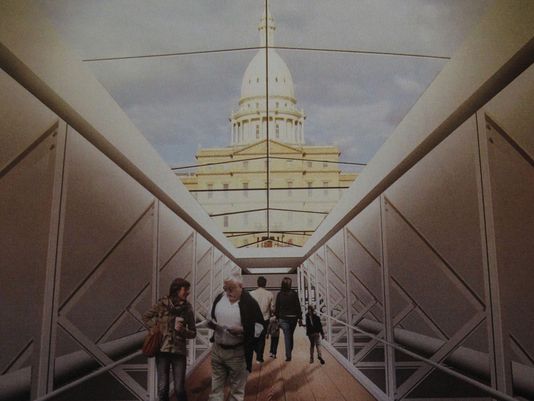 $88M Capitol Welcome Center announced
On top of spending $50 million for a better view of the Capitol for the Senate, we need to spend ANOTHER $88 million for underground parking for our legislators and a welcome center. Along with asking for $2 BILLION in May AND being $450 million dollars short for this years budget.
---
Recent Stories:
Media Muddles Magnitude of May Tax Hike Vote...

It's $2 billion...
Gov. Snyder's budget propsal...
Gov. Rick Snyder proposes $12 million Michigan film credit cut for 2015...
REVEALED: Loophole for illegals to vote in elections...
---
NEW ELECTION TOOL for Liberty, Patriot, and Conservatives!!
Voter Information Network SUPERPAC
Great to see these signs in SW Michigan!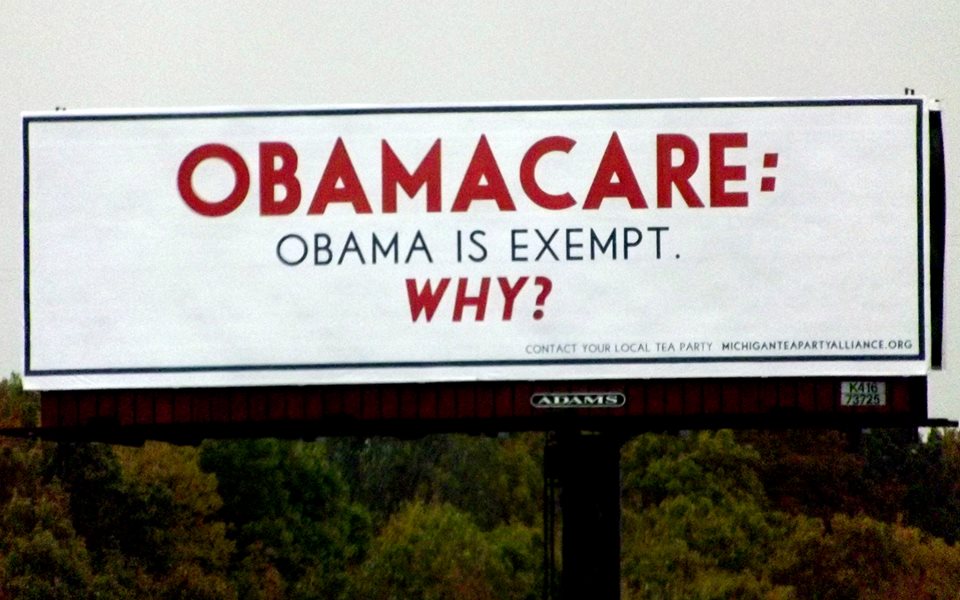 How Will Your State Fare in the Obamacare Exchanges?
Source Report: How Will You Fare in the Obamacare Exchanges?